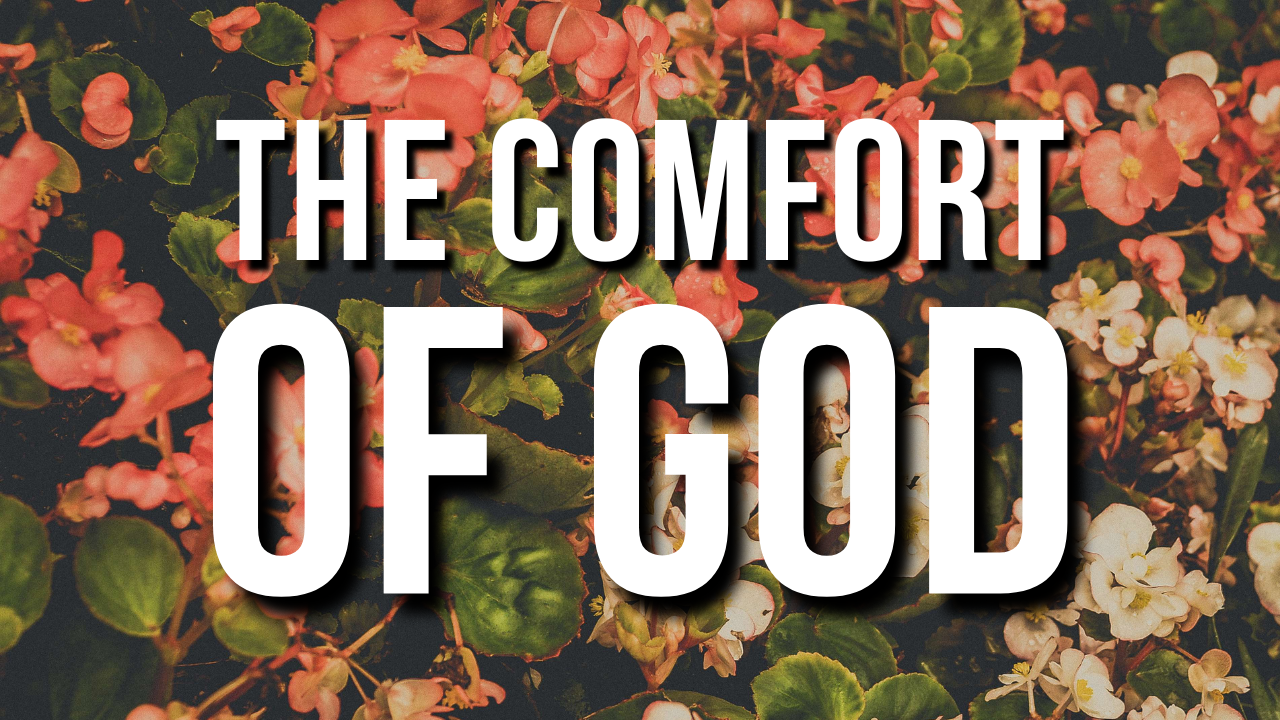 Everyone once in a while needs comfort, especially during times of destressing or losing something important to us we need that comfort. I got good news you can get that comfort today through God if you need it today.
Praise be to the God and Father of our Lord Jesus Christ, the Father of compassion and the God of all comfort, who comforts us in all our troubles, so that we can comfort those in any trouble with the comfort we ourselves receive from God. – 2 Cor 1:3-4
Thank God, He promises he will comfort us in all our troubles. So when you do face troubles in life today, remember this promise from Bible that God will be there to comfort us today.
In God's mercy and love, God is always eager to provide comfort to His children in any situation in your life. Whatever trials you faced today, our Heavenly Father knows and will offer that comfort that you need.
God Will Give You Comfort and Rest
Come to me, all who labor and are heavy laden, and I will give you rest. Take my yoke upon you, and learn from me, for I am gentle and lowly in heart, and you will find rest for your souls. For my yoke is easy, and my burden is light. – Mathew 11:28-30
No matter how heavy the situation it is, do not believe in the lies it cannot be helped or solved but trust in God today that He can give you that rest and help you need.
There are many times in my personal life, I faced many challenges but it was at my darkest times God was always available to us seeking to speak to us in times of trouble and know that He is always there for you.
How Does God Give Us Actual Comfort?
In case, you are wondering how God gives us comfort is the same feeling as to how parents provide us comfort by being there every step of the way and encouraging us.
We all need encouragement and God does speak for your information. The problem is many Christians do not realize when and how God speaks and worst some presume He is always silent which is not true.
So for example, you are working at your job. You faced many issues at work and you were so stressed and troubled over them. This is something simple you can do daily at work.
Take just maybe 5 to 10 minutes before you start work for the day at home or at the office and pray to God. Here's how I would pray usually
"God I thank you for this job you have given me, you know my problems and my worries. I not really have no idea what to do and how to move from here. I seriously sometimes feel like giving up hope but Lord I want to trust in you today. Can you guide me and show me what I should do in this situation. In Jesus name, I pray. Amen"
So what am I doing here is I am actually asking God for help and guidance which He will give you. You just need to be patient and wait for God to reply you.
God may reply to you through your mind and thoughts or maybe through the word of the Bible you reading or sometimes even maybe through your friends or boss at work.
You be surprised how God can be involved in every aspect of your life if only if you choose to allow Him to take control over them.
God Will Strengthen You
Fear not, for I am with you; be not dismayed, for I am your God; I will strengthen you, I will help you, I will uphold you with my righteous right hand. – Isaiah 41:10
When you are in trouble or in need of help, know that God will be there to strengthen you, as He promises you that He will uphold you with His hand of comfort and assurance.
It might not be much to some people but everyone actually desires help even if it is just an emotional feeling but it matters to both our body and soul every day.
As I know of many people who have depression or people who are lonely. These people really need God in their life to encourage them that they are not alone.
So I pray you will desire to get that comfort from God today.