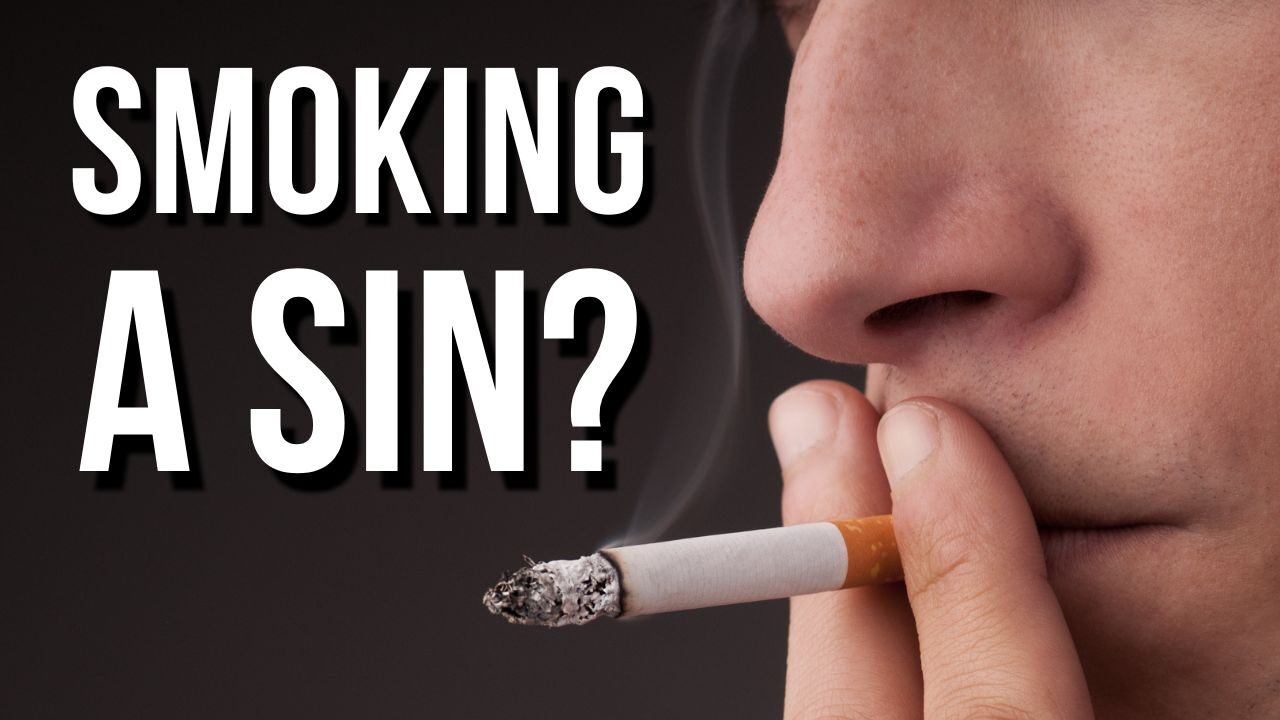 If you been wondering if smoking is alright for a Christian, then this article is for you today. The thing is the Bible never directly mentions smoking is wrong. However, there are values and principles that tell us it is wrong to smoke because of what smoking can do to us.
As Christians, we should honor with your body ( 1 Cor 6:19-20 ). Smoking is obviously addictive and in everything you should not be mastered by anything ( 1 Cor 6:12 ).
Whatever We Do Include Smoking, It Subjects To Honoring God
" So whether you eat or drink or whatever you do, do it all for the glory of God." – 1 Cor 10:31
Can a person be able to smoke "for the glory of God?" Can smoking be considered "beneficial" for our body? Does smoking truly honor God with your body?
All these questions above come with the firm answer "No" and that is why most churches or pastors will encourage you not to smoke.
Do Christians today still smoke? Yes, of course, there are and that happens because these Christians have decided to compromise their trust and faith in Christ and did not take God so seriously and that is why you will see Christians smoke today still.
But for Christians who truly are with God and want to honor God, they would have read their Bible and would have known it's is not ok to smoke.
What Honor God is Subjective To Individual Christians's Level of Faith in God
While there will be Christian who will argue based on this viewpoint since smoking is not allowed based on honoring then how about people eating unhealthy foods? For example, there are people who are addicted to coffee or certain foods. While this is true, how can we justify it is alright to smoke because of that view? Or we simply need an excuse to smoke?
Smoking Does Not Prevent A Person From Being Saved
Because smoking is not mentioned in the Bible, nor does it really mention it is a sin by itself. However, the act of smoking, the addiction of it and the image it gives to others can cause sin.
Christians do smoke but that would not prevent a person from being saved from Jesus Christ.
Research Has Shown Nicotine is Very Addictive
When a Christian is not careful and gives in to temptation, smoking can be an addiction. That is why, I would encourage if you are a smoker today to pray and find strength in Jesus today to quit smoking
You Can Quit Smoking Through Christ
There are many countless Christians who are set free from smoking and I believe it is also possible for you today if you have a desire to break free from this addiction
Here's are some practice steps you can take today to start
Acknowledge you are addicted to smoking
Acknowledge that you want to come right with God and quit smoking today
Pray and ask God for forgiveness of your bad habits
Pray and ask God for help to give you strength to give up smoking
Pray and estimate your strong reason why you want to quit and have an accountable friend to help you in your journey to quit smoking today
Father I pray for my brothers and sister who are reading this article, I pray you heal them from this addiction in Jesus name. Set them free from smoking addiction and may they have their hope in you today. In Jesus name I pray .amen