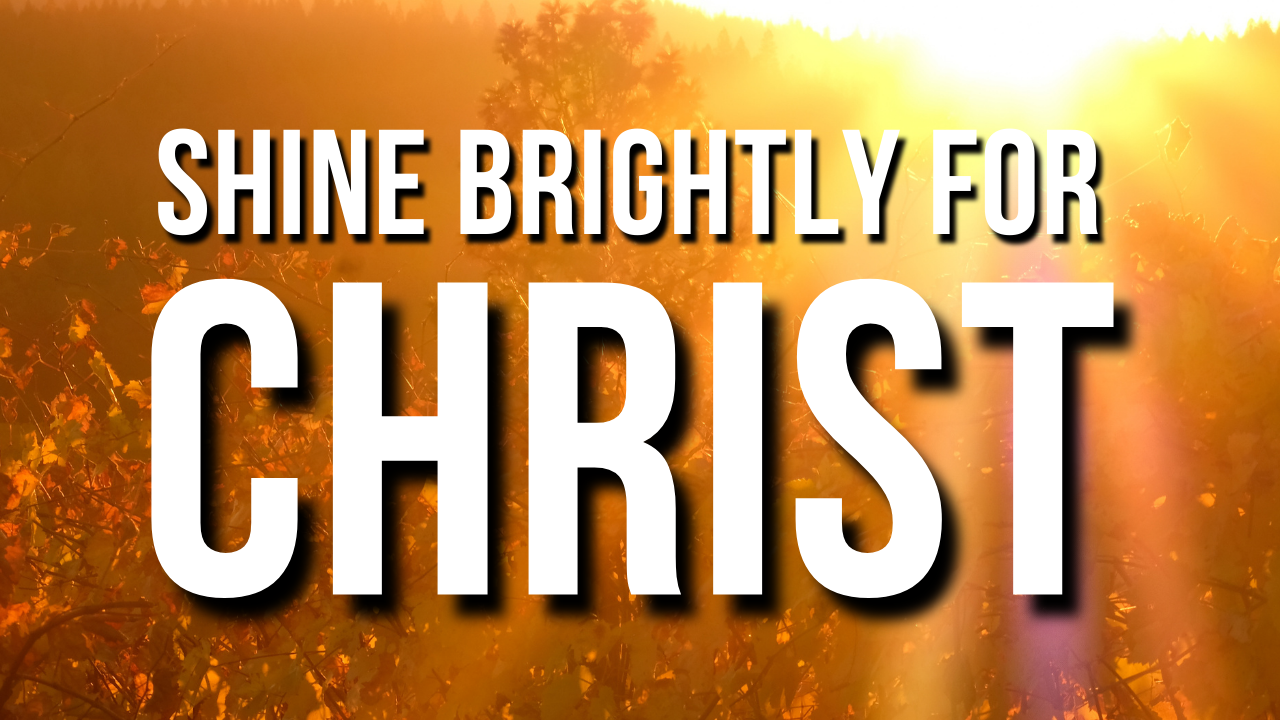 Almost every Christian I spoke to would know that they need to shine for Jesus. What does shining for Jesus really mean anyway?
Work hard to show the results of your salvation, obeying God with deep reverence and fear. For God is working in you, giving you the desire and the power to do what pleases him.
Do everything without complaining and arguing, so that no one can criticize you. Live clean, innocent lives as children of God, shining like bright lights in a world full of crooked and perverse people. -Philippians 2:12-15
So how do you show the results of your salvation? You show it through your daily life as you work and study today. How you behave in front of others and also to show the love of God in your life to others as well.
In order for one to shine for Jesus, a Christian has to obey God with deep reverence and fear. To obey God means to also read His word , pray to Him daily and pray to Him daily as well.
If you do not have a desire and power to please God then you are not really shining for Jesus, which is a big problem today many Christians do not have that desire, unfortunately.
Singaporeans love to complain and argue, but the verses here is reminding us today that in everything we do must not complain or argue with one another. There is no love in that.
We get criticized so many times by everyone around us, our family, friends, and nonbelievers how Christians are been criticized for our behaviors.
The bible encourages us to live clean lives as children of God so that we can shine bright light and encouragement and love to the world today.
Here Are Some Practical Ways To Shine for Jesus
Start praying to God and ask who can you show love to today
Pray for someone today
Pray for your pastor today
Pray for your family
Pray for those you dislike or enemies
Have a desire to serve others in church or at work
Volunteer to help others without asking anything in return
Volunteer to share Jesus to others who do not know Him yet
Visit hospitals or people who are lonely at home and be their friends
Reach out to the poor and lost
Whatever it may be, remember that shining for Jesus is an honor to serve and always draw your strength from Jesus to do the work that God has given you to do today.