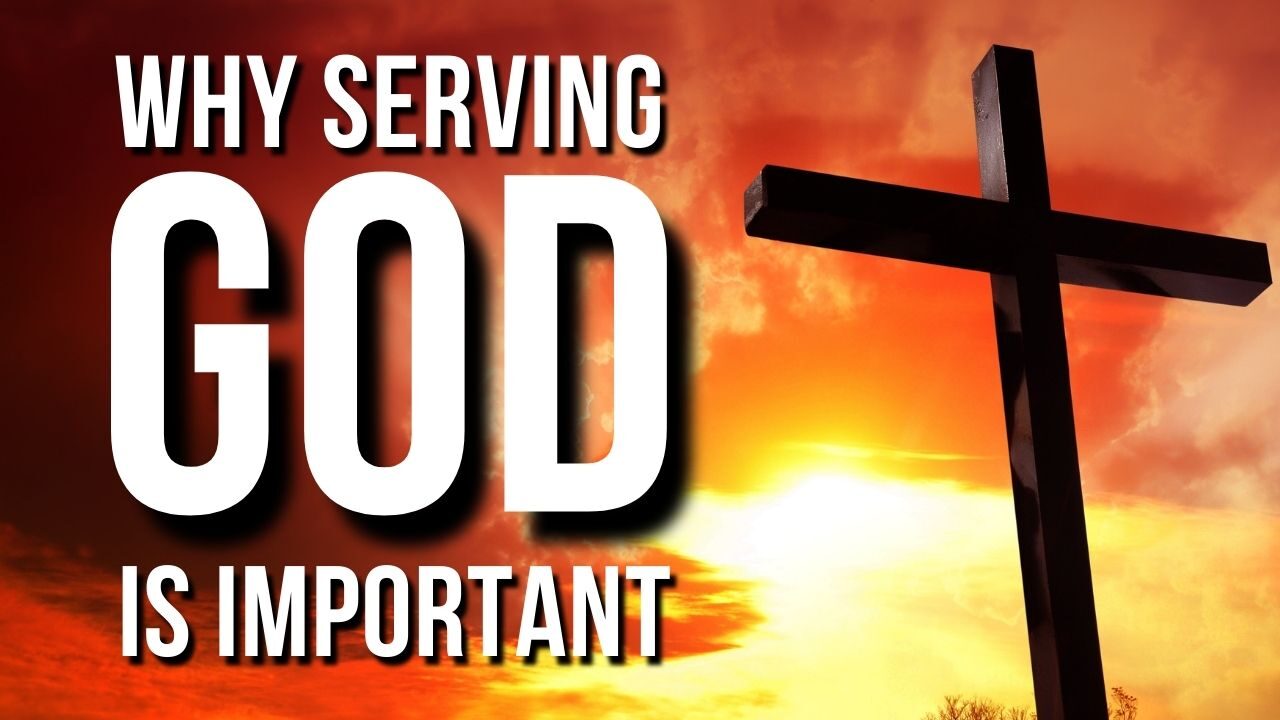 It is very sad today if you mention serving or helping the body of Christ. It usually is the last thing in their minds or worst it never ever came across their minds that they even need to serve God as a Christian.
Instead, many Christians go to church only want to be served by God or the pastors of the church. Honestly, we cannot blame them because most churches around the world encourage this culture and attitude that it is not a requirement to serve. The church will focus on telling members only about coming to church to hear sermon, be served by others and receive only.
What Does The Bible Say About Serving God?
If you have read your bible which many Christians do not, unfortunately, you will know serving God is obvious in the Bible
Jesus answered, "It is written: 'Worship the Lord your God and serve him only.'" – Luke 4:8
Every Christian might have a different reason for serving God and everyone is motivated by different things to serve God.
As a Christian builds a real relationship with God through prayer and reading His word, He will individually want to serve God. You should want to serve God because it part of knowing Him as you serve Him.
Jesus gave you and I the perfect example of why it's important to serve and not be served in the verse below:
"just as the Son of Man did not come to be served, but to serve, and to give his life as a ransom for many." – Matthew 20:28
Jesus not only came to give his life for us but also came so that He can serve you and I , how much you today if Jesus have already set this example for us to see.
On the night of Jesus arrest, He washed the disciples' feet leaving them with an important teaching to serve one another.
"When he had finished washing their feet, he put on his clothes and returned to his place. "Do you understand what I have done for you?" he asked them.  "You call me 'Teacher' and 'Lord,' and rightly so, for that is what I am. Now that I, your Lord and Teacher, have washed your feet, you also should wash one another's feet.  I have set you an example that you should do as I have done for you.  Very truly I tell you, no servant is greater than his master, nor is a messenger greater than the one who sent him. Now that you know these things, you will be blessed if you do them." – John 13:12-16
So what is Jesus trying to tell you today? Why was he washing the disciple's feet for? Firstly, Jesus was trying to teach us that "no servant is greater than his master, nor is a messenger greater than the one who sent him."
On top of these values, you can see Jesus's actions which tell us how important it is to not only love one another but also serve one another too.
Your Heart Have To Be Sincere To Serve
If you are to serve with a bitter heart or serve others just because you are obligated to do so God knows! 1 Corinthians 13 made it very clear that unless your service is rooted in love, it's meaningless. To serve God out of duty or obligation is not what God desires from us today.
Serving God should always be about our expression of our thanks and love for God. It should come naturally and have a desire to serve with a willing heart not expecting anything I return from God.
Whatever You Do God Remembers
"God is not unjust; he will not forget your work and the love you have shown him as you have helped his people and continue to help them." – Hebrews 6:10
As you serve God, He will see what you have done and see it's good in His eyes. Therefore it's important to remember as you serve God, you are doing it not for others to see but only for God who sees it even when nobody recognized what you have done for Him it's still ok.
Ways To Serve God Today
I pray you to be inspired today to want to serve God because you love Him. I pray you will spend time today in prayer and seek God today to ask Him what you can serve today.
Here are some ideas for you to consider as you pray
Ask your local pastor for areas you keen to serve
Be open to God's invitation to show you what to do to serve Him
Learn to focus on God's needs and wants then your personal desire today
Have a strong desire to want to tell others about Jesus today
Pray for someone today that itself can be a ministry too
Just remember whatever ministry that God gives you the burden to do, stay faithful to it, and not get upset even when no one recognized your hard work because at the end of the day you do all this is just for God to see, and no one else. That is why you will not get discouraged when no one says a great job to you but know that the heavens rejoice with you as you serve Him today.