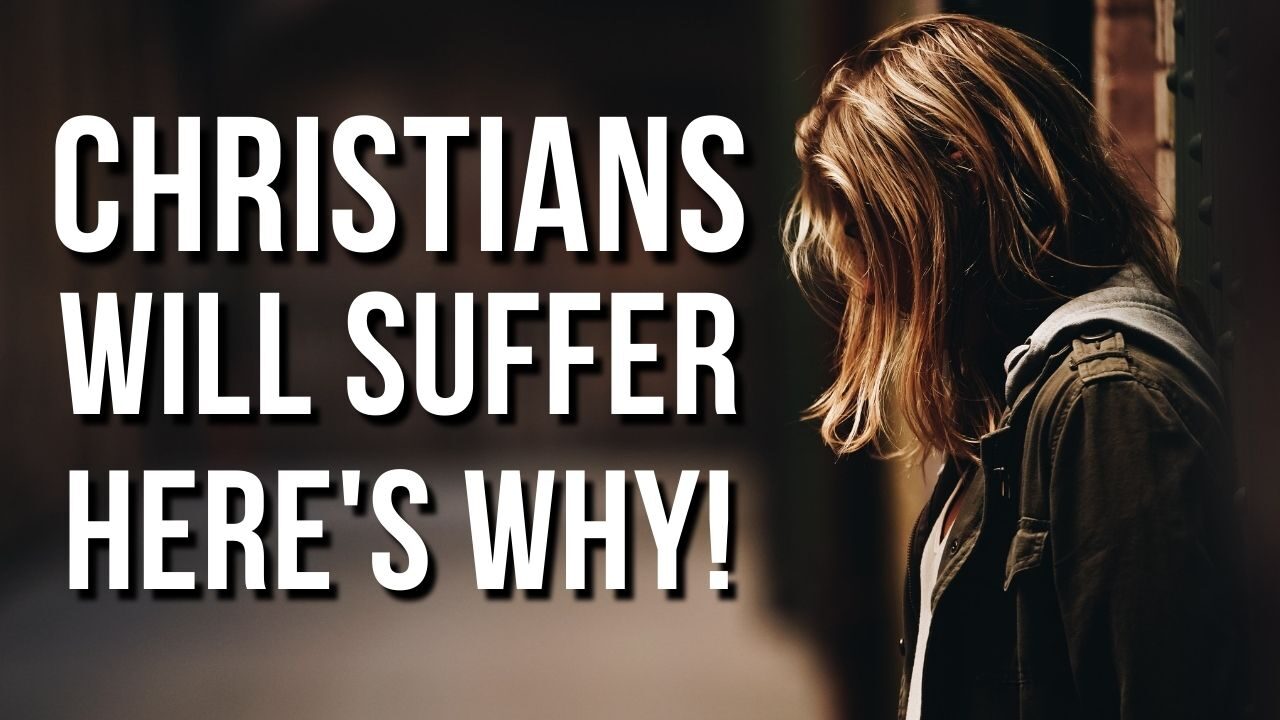 Contra to popular beliefs and culture today in Christian communities today, many have fallen into the falsehood gospel and believe they will not suffer when they believe in Jesus just because God loves them and overcome them.
Many Christians understand this verse out of context below:
"I have told you these things, so that in me you may have peace. In this world you will have trouble. But take heart! I have overcome the world." – John 16:33
Jesus did not mean, that just because He had overcome the world you will not have trouble. What He really meant was there WILL be trouble so that's why you need Jesus today to overcome them!
You Will Need Jesus As You Suffer
Many people suffer today, regardless if you are Christians or not we all do suffer daily today in various ways. Some suffer because of work, career, families and strangely we linked these earthly sufferings as if it's the same sufferings the bible mentions.
However, that's so far from the suffering mentioned in the Bible. As it is more towards suffering for the faith in Christ than anything else and not so much earthly sufferings.
While we do read many verses of people suffering from pain and sickness and Jesus does heal them all as they trust in Him as a woman who suffers the issue of blood for 12 years was healed by touching Jesus' garment and healed ( Mark 5:21-34 ).
Christians during the 1st century to 4th century AD suffered at work and in the community not because of a bad boss or some conflict at work but actually suffered because they BELIEVE in Jesus Christ.
Yes Christians at that time suffered in fear of being thrown to jail or even killed especially so during the Roman Empire under Nero many were executed just because they are Christians. You can read more here
https://en.wikipedia.org/wiki/Persecution_of_Christians_in_the_Roman_Empire
So in my view, it is very hypocritical of us to compare and say we are suffering today in the modern time today is the same suffering that the Christians suffered during the Bible times, and most of the time the sufferings you have today have NOTHING to do with believing in Jesus.
So the next time, you read any word in the bible that mentions "suffering", it is because of their faith in Jesus not so much selfish earthly reasons or conflicts.
The Disciples Rely Entirely on Jesus
Can you imagine if you were a Christians during 1st few centuries, you will really suffer just because you say you are a Christian
Disciples were all scattered because they believe in Jesus ( Mark 14:50 ; Acts 8:1 )
Martyred for their faith in Jesus (Acts 7:54-8:3)
Thrown out of synagogues ( Acts 13:14-52)
So therefore as they were going through all that, they will remember what the Lord's words said to them "Take courage I have overcome the world"
Now you understand fully what suffering really meant in the Bible, I like to talk more about the various type of suffering you might face today and how to overcome them.
Be An Overcomer Through Christ Today
"Peace I leave with you; my peace I give to you. Not as the world gives do I give to you. Let not your hearts be troubled, neither let them be afraid." – John 14:27
Whoever believes in Jesus today should not have to live their life daily an anxious life. For they should trust in Jesus to give them that peace and assurance today.
In order to do that, all Christians need to learn to bring every situation they have today to Him in prayer and trust God will help ( Philippians 4:6 ).
Here are some practical steps you can take today to overcome your sufferings as you serve and put your faith in Christ
Acknowledge and remember God is sovereign
Remember when they persecute you because they did the same to Jesus first too ( John 15:18-20 )
You belong to God and greater is He who overcomes the world ( 1 John 4:4 )
In your suffering serving God know that no one can separate you from Christ ( Romans 8:35 )
Be strong and confident and put on the whole armor of God ( Ephesians 6:10-18 )
Lastly, surrender and commit the situation to the Lord and be patient to understand what you should do for the Lord