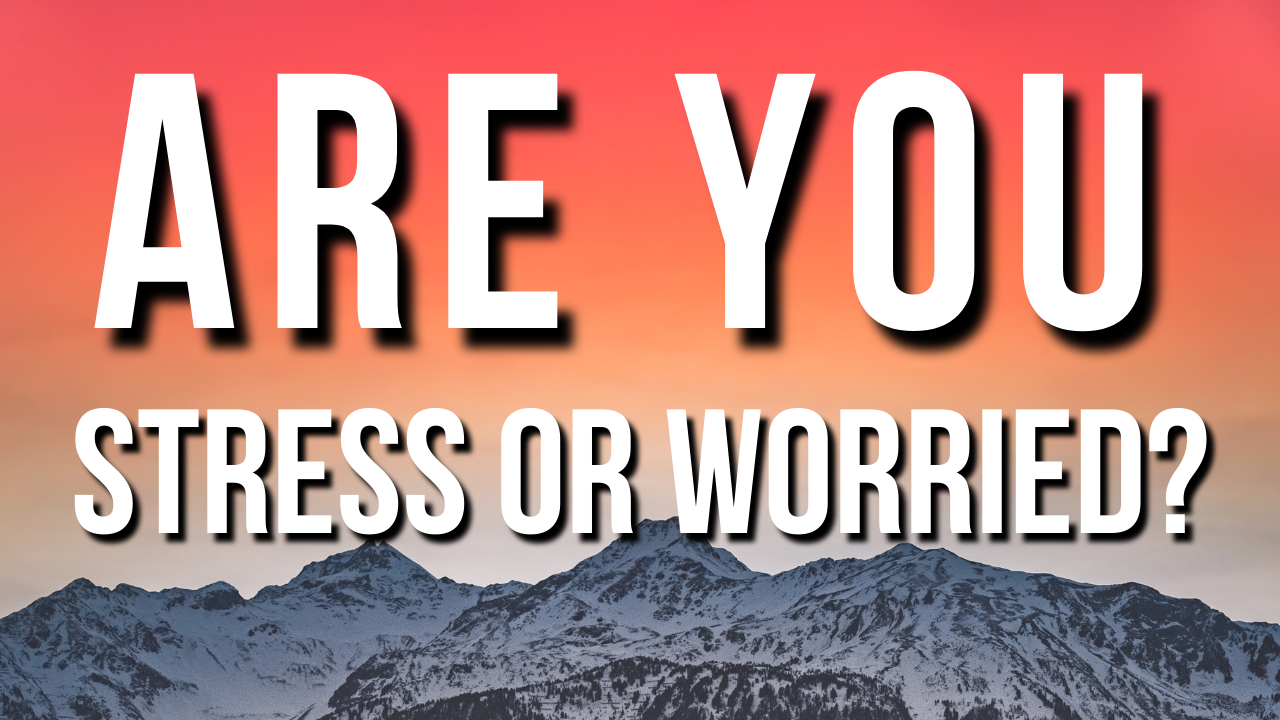 Do you have stress or worry about a situation that you simply don't know what to do?
Do not be anxious about anything, but in everything by prayer and pleading with thanksgiving let your requests be made known to God. And the peace of God, which surpasses all comprehension, will guard your hearts and minds in Christ Jesus.

Philippians 4:6‭-‬7 NASB2020
Everyone is stressed about something every day, for some, it may be your health, family, work, or even your children.
When we read that peace that is mentioned in the bible verse that I just read to you, it is a whole different level of intent of peace that the Bible talks about that we sometimes misunderstood the context of it.
If you have yet to notice it, every problem that is addressed in the Bible has to do with directing believers towards holiness and not self-righteousness.
You might not agree with what I am about to say but sometimes the trouble we experience in life has nothing to do with God but it was because of the bad choices that we made in life.
Will God comfort and give you that peace and assurance to direct you back to holiness, of course, he does?
What we often kind of dismiss or misunderstand is that the disciples that we read in the bible do not go through the self-righteous problems you and I go through every day.
For example, you will seldom read a disciple complaining about troubles at work or with family with the main intent to have an easy life. Most often the problems that we God to solve has nothing to do with the will of God or the plan of God. But because we feel, God loved me so therefore, you presume it is part of God's plan to solve my life problems so that I can enjoy life better without giving any thought about serving God or caring about what God wants.
If you read the Bible, you will notice every problem or peace that is promised is given with the intent to help someone get closer and closer to God so that they can have that faith and peace to serve God in a great capability
in this case of Philippians 4, as Paul was writing from the prison to comfort the church in Philippians that even though he was in prison for the sake of preaching the gospel.
When Paul was saying Do not be anxious about anything, he was not referring to your work, career, or family. He was referring to not being anxious about the persecution that is coming towards the Christians who sacrifice their life to share the gospel or spread the gospel.
The problem we presume most times whatever problems we have today we can go to God for it. You can but it might be for the right intent and reason to serve God and not yourself.
Noticed Paul mentioned, "the peace of God, will guard your hearts and minds in Christ Jesus". That is because as they take the bold step to risk their lives to proclaim the gospel the enemy or persecution will attack their hearts and minds.
This is how you should pray next time when you faced any problems in life today.
Dear Lord, I thank you for the work and study I have done today. As I faced the challenges of my work or study today I ask Lord for your comfort and strength. But more importantly Lord, I want to hear from you what can I do for you in my work or study. What do you want me to know about my work or study today? speak to me Lord now, your servant is here. In Jesus's name, I pray. amen.
Noticed the prayer is focused and directed towards hearing and serving God and not yourself. Do not fall for the mistake of demanding something from God to encourage yourself to sin more.
Feel free to use or modify the prayer above for your use. If you found this article useful do share it with your friends.