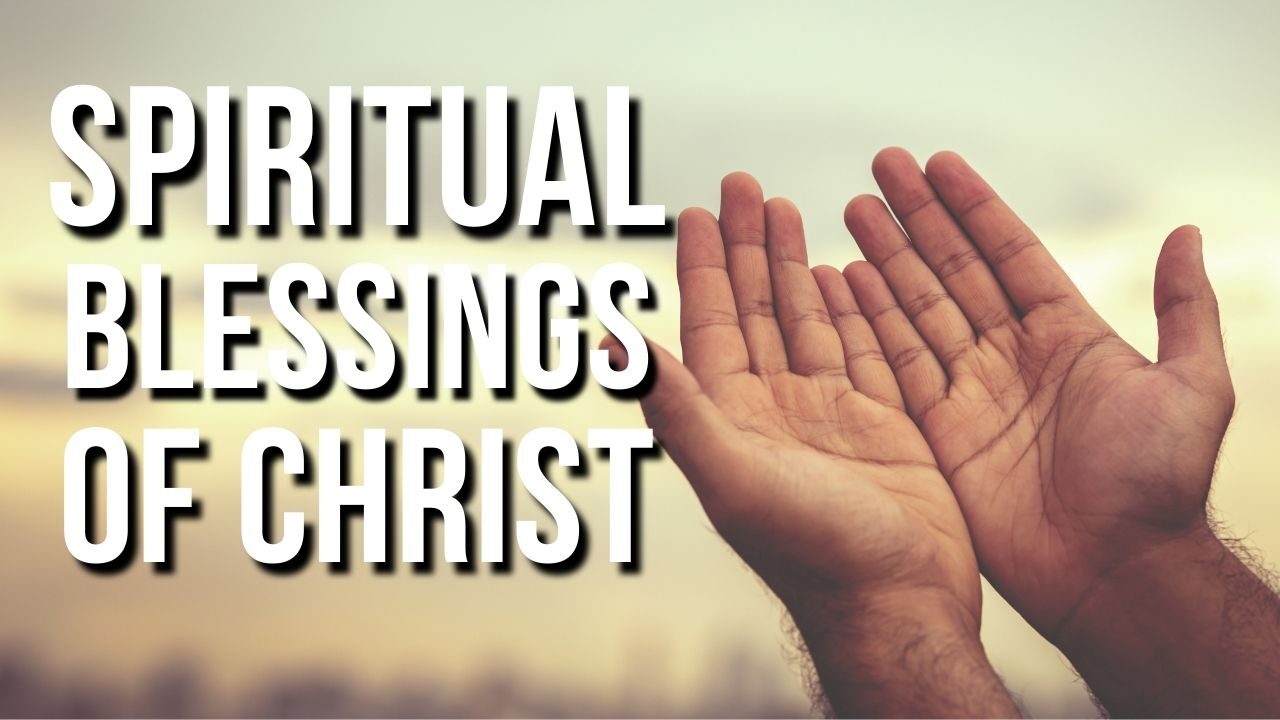 When you read the word blessings, what is the 1st few things that come to your mind? Could it be money? Wealth? Fame? Career? While the bible just tell us time and time again we are blessed because of Jesus Christ but it was never the mindset of material wealth to be increased so that we might be tempted for more which will lead to greed.
For Paul instructed this to Timothy
"Command those who are rich in this present world not to be arrogant nor to put their hope in wealth, which is so uncertain, but to put their hope in God, who richly provides us with everything for our enjoyment. Command them to do good, to be rich in good deeds, and to be generous and willing to share." – 1 Tim 6:17-18
Christians are blessed financially by God are commanded to do good deeds and be generous and be willing to share. However, sadly how many Christians today actually want to share? Or even thought of sharing?
We tend to associate blessings with wealth today all because of the prosperity gospel which is biblically wrong. To understand blessings, it's important for Christians to understand spiritual blessings as well.
We Received The Best Blessings As Christians
"Praise be to the God and Father of our Lord Jesus Christ, who has blessed us in the heavenly realms with every spiritual blessing in Christ" – Eph 1:3
Many Christians unfortunately do not see realized the many blessings we have because of Christ. Sadly we look at blessings mainly material-wise and fail to understand the importance of spiritual blessings from Christ as well. Paul explains here why.
"For he chose us in him before the creation of the world to be holy and blameless in his sight. In love he predestined us for adoption to sonship] through Jesus Christ, in accordance with his pleasure and will—" – Eph 1:4-5
Before you were born, you were already chosen by God to be holy and blameless in his sight. God had already planned and predestined you into sonship through Jesus Christ.
Yes, you read it right. God already preplanned you to be saved from the beginning. Your faith in Jesus was not an accident.
If it wasn't for Jesus, we would be judge and condemned by God
"they will go away to eternal punishment, but the righteous to eternal life." – Matthew 25:46
The sad thing, Christians never see being saved from eternal punishment as a blessing most of the time.
How does Jesus Save Us?
"In him (Jesus) we have redemption through his blood, the forgiveness of sins, in accordance with the riches of God's grace that he lavished on us. With all wisdom and understanding, he made known to us the mystery of his will according to his good pleasure, which he purposed in Christ, to be put into effect when the times reach their fulfillment—to bring unity to all things in heaven and on earth under Christ." – Eph 1:7-10
Jesus redemptive plan has saved us through his blood, we are forgiven of our sins. And because of that, Christians will have the ability to pray to God and make known to us the will of our Father in heaven for our life.
Why is Jesus Redemptive Plan Important?
"But your iniquities have made a separation between you and your God, and your sins have hidden his face from you so that he does not hear." – Isa 59:2
As sin previously separated us away from God, meaning you were not able to have a relationship with God.
But because you accept Jesus, you now have the ability to grow your relationship with God through Jesus. So that you be able to bring unity to all things in heaven and on earth under Christ.
You Were Chosen
"In him we were also chosen, having been predestined according to the plan of him who works out everything in conformity with the purpose of his will, in order that we, who were the first to put our hope in Christ, might be for the praise of his glory.

And you also were included in Christ when you heard the message of truth, the gospel of your salvation. When you believed, you were marked in him with a seal, the promised Holy Spirit, who is a deposit guaranteeing our inheritance until the redemption of those who are God's possession—to the praise of his glory."

 – Eph 1:11-14
Praise God, you were chosen! You heard gospel of your salvation and you believe!
When you believe in Jesus, you were already marked with a seal, the promised Holy Spirit who lives in you.
Your decision to believe in Jesus was not an accident. God already had a plan to save you and that is considered a blessing on it's own.
We do not deserve to be where we are now with God but it was because of Jesus we now can grow in our relationship with God everywhere we go.
So I pray as you read this, you be encouraged everyday that you are blessed not because of material blessings but you are blessed because of the salvation your receive from Jesus Christ today.